Landmark Productions and Keynote Productions
present the world premiere of
Blood in the Dirt
a new play by Rory Gleeson
starring Lorcan Cranitch
directed by Caitríona McLaughlin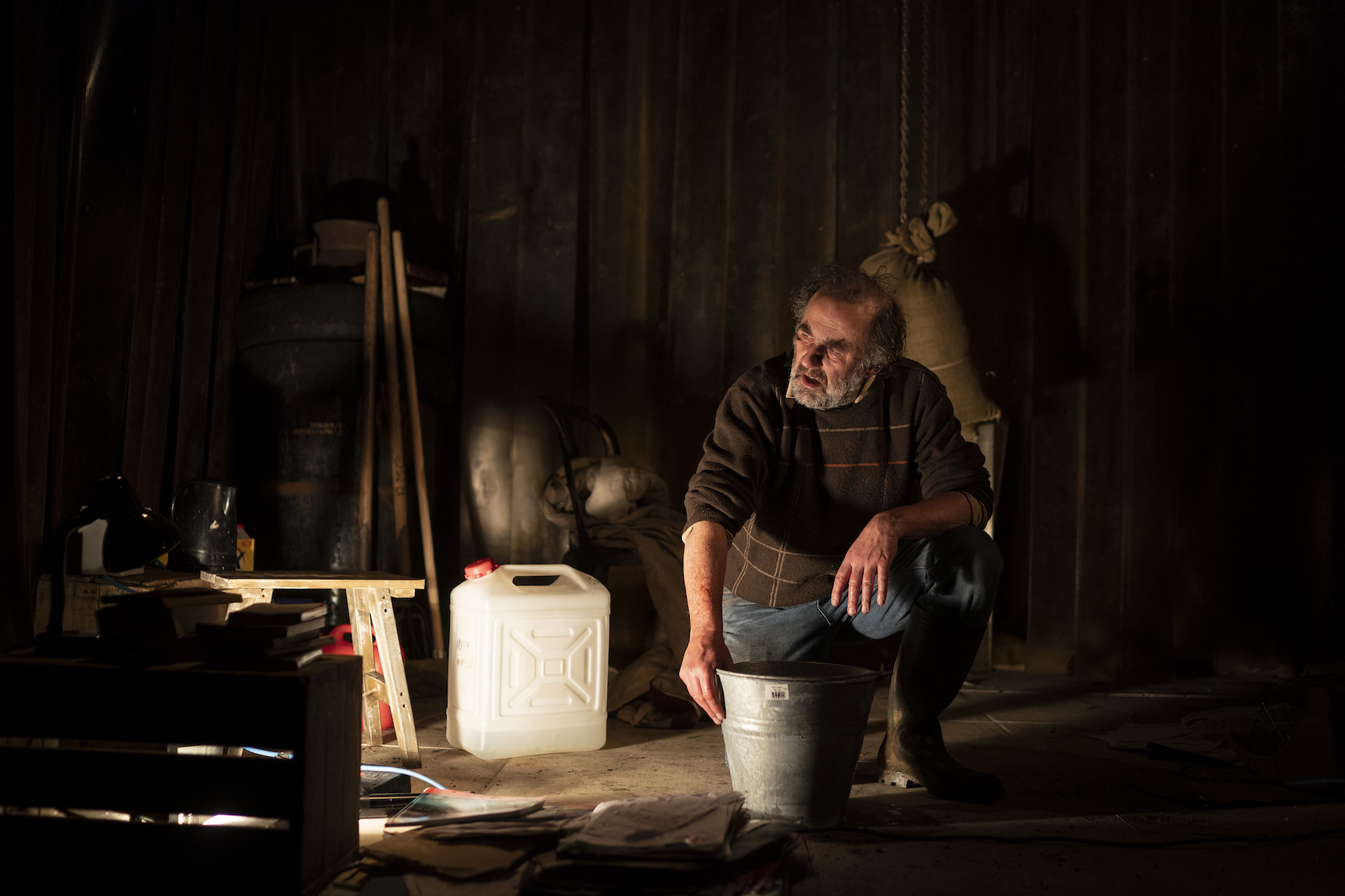 ---
"The ghost of Bull McCabe is never far away in Rory Gleeson's visceral and violent 'Blood in the Dirt', a tale of man's love of the land and of the men who work and own it."
★★★★ The Arts Review
"Brought vividly to life by a towering performance"
★★★★ The Arts Review
"A rich, multifaceted production"
★★★★ Irish Examiner
"Rory Gleeson breathes life into an Irish-Canadian folk tale … a timely commentary on the rights of possession and the balance of power."
The Irish Times

"visceral and powerful in equal measure"
★★★★ The Arts Review
"Fine drama in the hands of Rory Gleeson"
★★★★ Irish Examiner
"Based on a fascinating true story… Cranitch gives a superbly committed performance"
★★★★ Irish Examiner
Based on a true story, Blood in the Dirt is an epic tale of family, dispossession and the attachment to land.
When Big Jim Donnelly moves from Ireland to Biddulph, Ontario in 1845, and stakes a claim on settled land, the locals know there will be trouble. Based on a true story, spiralling down the centuries, Blood in the Dirt traces the history of violence, the cost of survival, and the meaning of legacy.
Landmark Productions and Keynote Productions present a new play by novelist, screenwriter and playwright Rory Gleeson. Caitríona McLaughlin directs one of Ireland's leading actors, Lorcan Cranitch, and leads a stellar creative team which includes Paul Keogan (set and lighting design), Sinead Diskin (sound design) and Ciara Fleming (costume design), with music composed by renowned fiddle player, Caoimhín Ó Raghallaigh.

READ an interview with Rory Gleeson and Lorcan Cranitch in The Irish Times.
---
Past Performances
Blood in the Dirt by Rory Gleeson received its world premiere at The New Theatre in Dublin on 20 November, 2019. It ran from 13-30 November.